Triple T Haven unites Survivors, Community, Clinicians and Horses to provide a safe place to heal…Treating Trauma Together.
Our Team
Sheila Ash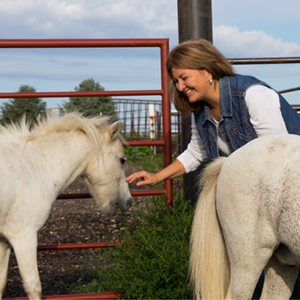 Sheila Ash is an Advanced Practice Psychiatric Nurse with a Master's of Science in Nursing from the University of Northern Colorado. She has been working in Mental Health in Northern Colorado since the mid 90's.
Sheila and her Husband Brad Barker became certified in Eagala in 2014 knowing they were going to share their ranch, their horses and their love with others.
Brought together through their Christian faith, Sheila and Brad both know what it is like to struggle and they also know what it is like to be blessed, healed and loved. Brad continues building beautiful safe places and Sheila, together with Triple T Staff, continues creating programs and holding the safe places for survivors to heal.
Acts 2:39
"The Promise is for you and your children and for all who are far off…."
---
Pia Jansen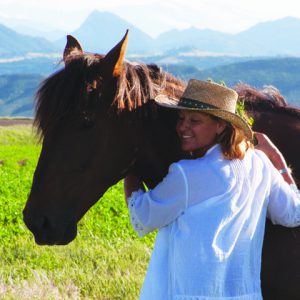 Pia Jansen is an internationally renowned psycho therapist with an emphasis on Experiential Healing and Learning. After receiving her Master's in Child and Family Therapy from the University of Amsterdam in 1987, she traveled the world for 8 years providing and teaching Wilderness therapy.
After her arrival in the USA she became counselor and activist for victims of domestic violence and refugees from warn torn countries. Her advocacy resulted in numerous international publications on the correlation between human violence and animal cruelty.
In 2010 she made the leap from being a more traditional therapist to equine assisted therapy and became an advanced clinician as well as mentor for EAGALA.
She is honored to work with her "Unbrilded" herd of six horses and two miniature donkeys every day; providing healing for children, adults, couples and families.
---
Janada Halbisen-Gibbs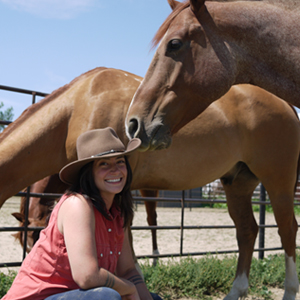 Janada Halbisen-Gibbs is an EAGALA Certified Equine Specialist at Triple T Haven. She is committed to holding safe space for trauma survivors to find their own healing with horses. Janada felt a profound connection with horses from early childhood and could always be found in the middle of the herd. She has followed her passion by volunteering at Equine Rescues and Sanctuaries all over the United States. Along the way, Janada explored various modalities to support horses' physical and emotional health. She has studied with Kathy Malone of Blue Gate Horse in Glacial Horsemanship, Tallgrass Animal Acupressure Institute, The Masterson Method and, of course, with the greatest teachers of them all, the horses themselves. It was through this journey that Janada was led to Equine Assisted Therapy and EAGALA. She resonates with the powerful practice of holding space and client-led experiential therapy. "Be where you are, the horses will meet you there"
Janada is a passionate advocate and facilitator for healing trauma and resilience practices. She is an avid explorer of therapeutic modalities and how to support them in partnership with horses. In addition to her EAGALA certification, Janada attended The Academy for Coaching with Horses. In 2014, she created and co-facilitated a retreat for therapists to explore compassion fatigue resilience practices with horses, mindfulness meditation and nature immersion.
Janada currently lives in Loveland, CO. She loves spending time with the healing herd at Triple T Haven and exploring nature with her family.
---
Amy Myhre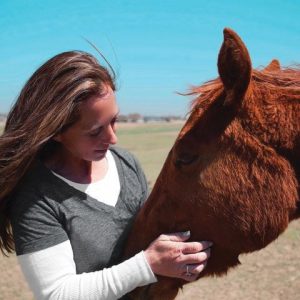 Amy Myhreis a Registered Psychotherapist and is EAGALA-certified as both Equine and Mental Health Specialist. She has dedicated her life to advocating for victims of domestic violence, Veterans and fighting for equal rights for all.
---
Elizabeth Warson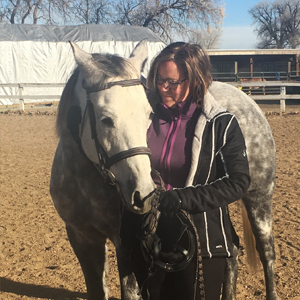 Elizabeth Warson's arts-informed approach to counseling bridges different therapeutic approaches and narrative therapy with visual art forms. Elizabeth is a Board Certified-Registered Art Therapist, Nationally CertifiedLicensed Professional Counselor, EMDR practitioner and a TraumaInformed Therapist.
Credentials: PhD, ATR-BC, LPC, NCC, EMDR
---
Our Triple T Haven Herd
The Triple T Haven Herd love being part of an EAGALA treatment team, relaxing in the pasture and soaking up the warmth of the sun. As members of our EAGALA team, they look forward to meeting you where you are and supporting you on your journey forward.